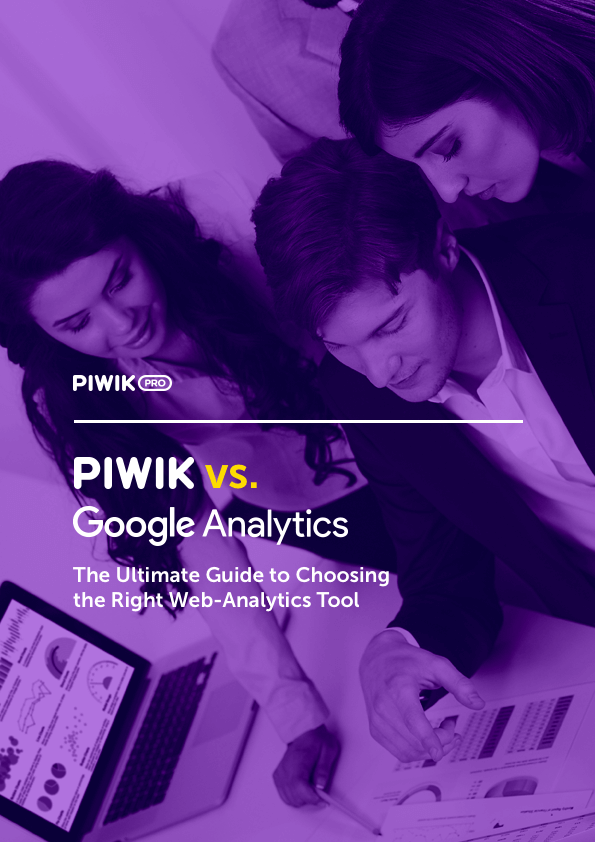 2753 Downloads
In this free ebook you'll find how to:
Google Analytics vs. Open-Source:
Can an open-source platform work as an alternative to Google Analytics?
Cloud-Hosted vs. Self-Hosted Software:
Which model is best for your organization?
Privacy and Data Ownership:
What is the REAL price you may pay for free SaaS solutions?
Premium Analytics:
When switching to premium is a good idea?
Reporting and Customization:
What are the differences between Google Analytics and Piwik?
Features and Integrations:
What features and integrations can you get with Google Analytics and Piwik?
We never share personal details.
Written by the Piwik PRO Team:
The Piwik PRO Team provides an analytics and tag management suite tailored to the individual needs of enterprise clients. Acting as your technology partner we share our expertise, tailor our products and services to match your particular goals, and support you from start to finish.
Who uses Piwik PRO?
Individuals, big and small companies, and governments all over the world have already liberated their analytics with Piwik PRO.